March 2022 Newsletter
BY SENIOR HEALTHCARE ADVISORS
Mental Health Benefits of Yoga
BREAKING NEWS! Eat more Ginger
Drawing Social Security Tight on Cash? 5 Things You Can Do to Save Money!
Mental Health Benefits of Yoga
When we exercise, we feel more energized and have fewer aches and pains, allowing us to be more independent, safer, and stronger. Yoga practice has been noted as the best form of exercise for seniors. Regular yoga practice improves balance, flexibility, blood pressure, and chronic pain and enhances our mood!
Other than the plethora of physical benefits of yoga, one of the many benefits of yoga is for your mental health! Stress causes devastating effects on your mind and your body. Stress can manifest as headaches, lack of concentration, high blood pressure, neck and back aches, and insomnia. Practice yoga to help you develop effective coping skills and bring you to a more positive outlook on life.
Practicing yoga uses breathing exercises and meditation to enhance your mental wellness. If practiced on a regular basis, your degree of mental calmness and clarity will improve. You will become more attuned with your body, therefore helping you to detect any physical problems you may have earlier. That way you can practice early prevention.
Chair Yoga
Yoga postures can be easily modified to suit your individual needs. Yoga is safe for any senior, whether on a mat or in a chair in doing yoga pose. Chair yoga is a great way to keep your mind and body healthy and strong without stressing your joints like jogging or weight training does. You are never too old to start a yoga class, but check with your physician before doing any yoga classes or exercise.
Eat More Ginger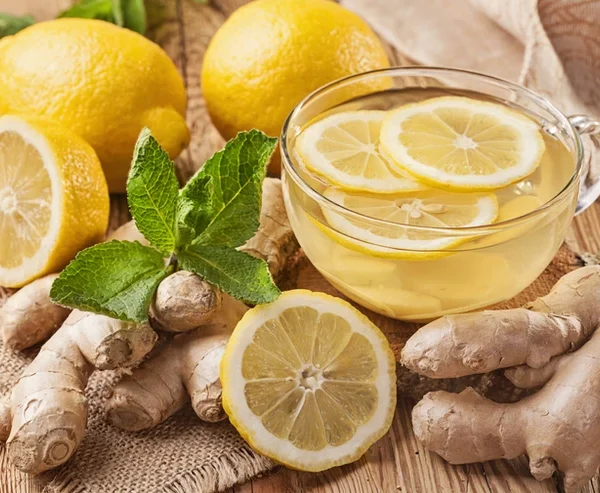 Some healthy and nutritious supplements stand the test of time, and Ginger is no food-fad! Ginger is a root that has been consumed for millennia. This plant has the most amazing health benefits of yoga that will boost the health and wellness of your body to the next level. It is the ginger plant that gives those delicious gingerbread cookies their flavor. Gingerol, a natural oil found in ginger, aids in digestion, minimizes nausea, and helps to fight off colds and the flu.
Ginger Tea Recipe
Peel and thinly slice fresh ginger (about 1 inch per cup)
In a saucepan, combine one cup of water per serving with the ginger and bring to a boil.
Reduce heat to a simmer for 10 minutes (less time if you want weaker tea)
Strain the ginger out of the tea with a sieve.
Place a slice of orange on the rim of the tea cup. You can also add a teaspoon of honey or a sprig of mint.
Money Saving Tips for Those on Social Security
1. Prescriptions. We hope you are not paying out of pocket for your prescription drugs and we most certainly hope that you are not skipping or missing your medications for any reason. Prescription drugs are expensive. This we know. But there are options available to you to assist you in paying for your prescription drugs. These include enrolling in a Stand-Alone Prescription drug plan and applying for Extra Help to get help paying for your prescriptions. You could pay as low as $0 depending on the level of Extra Help you qualify for. If you don't qualify for Extra Help, you may qualify for assistance from your state through a State Pharmaceutical Assistance program.
2. Transportation may be a sore spot for you if you don't have a fully paid-off car to get from point A to point B. If public transport is your main means of getting around currently, you should know that you can take some of the load off with transportation benefits of yoga. If you are enrolled in Medicare Part A and B, you may be able to enroll in a program that provides you with transportation benefits of yoga to get to and from your doctor's appointments or fitness appointments. This benefit is completely free and allows you to spend your cash on what matters the most to you.
3. Medical Supplies. Do you use medical supplies like assistive devices (ex. shower rails), diabetic supplies, therapeutic shoes, and inserts? You could receive coverage for medical supplies like these and funds for other over-the-counter items. This is another cost you can cross out and put those extra funds towards things that make your life a little better. Benefits of yoga like these may become available to you when you enroll in a Medicare Advantage plan. See if you qualify now.
4. Medical Expenses like dental and vision. But doesn't everyone have to pay their way? Not necessarily. If you are enrolled in a Medicare Advantage Plan, you are well aware that you do not pay any out-of-pocket costs. Unfortunately, if you don't have Medicaid, you will have to come out of pocket for a good amount of cash to cover your health benefits of yoga. As always, there is a way out of this. If you don't have the kind of budget that allows you to spend endlessly on medical bills, it may benefit you to find a Medicare Advantage plan that will curve those medical costs for you.
5. Food. There may be programs available to you that provide you with healthy foods and food items. One of the possible options is the meal benefit that comes with a Medicare Advantage plan. This benefit does not last forever and not everyone needs it. If you think that you would find it as a useful benefit, it may be a good idea to see what Medicare Advantage programs are available near you.
Click here for up-to-date health news: https://www.seniorhealthcareadv.com/blog