Oh My Back! Age-Related Back Pain
While seniors can experience the same pain-related conditions that also affect younger people, those over 65 are more likely to suffer from lower back pain and arthritis. Spine Health.com (2022) states that two of the most common causes of lower back pain in seniors include spinal stenosis and osteoarthritis.
Causes of Osteoarthritis
Arthritis, in general terms, means swelling of the joint. It happens when the cartilage between the joints wears down, leaving your bones unable to be protected from rubbing against each other. For seniors, arthritis of the spine is all too common.
With osteoarthritis, your bones rub against each other, making the injury worse. That, combined with muscle spasms and inflammation, causes back pain. Occupational exposures can contribute to back pain in retired seniors. Those who have been exposed to excessive lifting, whole-body vibrations, twisting and bending, and stooping face increased risk.
Symptoms: Lower back pain and stiffness are more painful in the morning and evening.
Pain that wakes you up out of a sleep or interferes with sleeping
Tenderness localized to the area of the spine that is affected
Aching, continuous or intermittent pain in the lower back that gets worse with activity
Inability to bend over at the waist without increased pain
Loss of flexibility in the back
Causes of Spinal Stenosis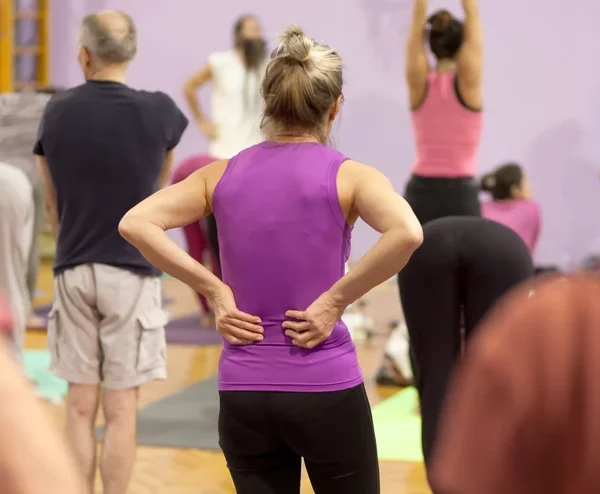 Spinal stenosis happens when the spine channel containing the nerves and spinal cord narrows. The nerves in the spinal cord become compressed and produce numbness, tingling, or sciatica that starts in the lower back and radiates to the legs and buttocks. The pain increases with activity, leading people to avoid exercise and movement. It is age-related and associated with degeneration of the spine and osteoarthritis.
Spinal stenosis symptoms:
Lower back and leg pain even after a short walk.
Lower back pain gets better as soon as you sit down.
Sciatica: Numbness, weakness, and tingling that moves from the low back into the buttocks and legs.
Helpful Hints to Remedy Back Pain
Increase your physical activity. "Motion is lotion" for the spine, notes spine specialist E. Kano Mayer, MD of Cleveland Clinic. The more you move about, the less pain you will suffer and the faster you recover from back pain episodes.
Take medications. NSAIDs (Nonsteroidal anti-inflammatory) medications such as naproxen, ibuprofen, aspirin — or acetaminophen (Tylenol) can prevent or stop inflammatory pain. Opioid pain medications are not recommended for back pain.
Strengthening your core (back and abdominal muscles) will make your spine more resilient. Your doctor can prescribe a healthy-back exercise regime to help you improve flexibility and balance and gain strength.
Apply a cold pack. As soon as you feel the onset of back pain, Applying a cold pack (20 minutes on, 20 minutes off) helps reduce painful muscle spasms and inflammation. (A frozen bag of veggies works great).
Apply heat after the first three days, and take warm baths. This will relax the muscles in your back and increase blood flow to the area. Don't over-do-it; you don't want to burn yourself! After applying heat to the site, practice stretching to help prevent any muscle spasms.
Avoid lengthy bed rest. As we age, we recover from injury slower. Practice some gentle stretching rather than bed rest if your back acts up. Bed rest over 48 hours can worsen the intensity and duration of back pain and slow down the recovery pace.
Get a good, high-quality mattress: Your old mattress will not support your neck and back well enough to offer relief for back pain.
Try Acupuncture. Trained acupuncturists relieve chronic back pain by inserting fine needles into the skin at specific body points, relieving chronic pain by stimulating the body's healing process.
Relaxation or Restorative Yoga will increase your range of motion and contribute to a better state of health and wellness. You can even do chair yoga if your mobility is compromised.
Massage therapy can help with back pain. Massage can help older adults with sore and stiff back muscles enjoy improved flexibility and range of motion.
Chiropractors and DOs apply osteopathic manipulation. They use their hands to adjust, mobilize, stimulate, and massage the spine and surrounding tissues. Be sure to consult your physician before getting an adjustment.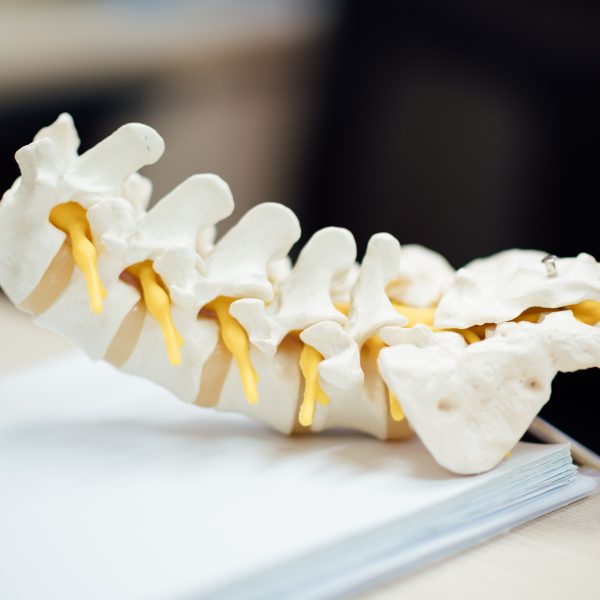 Age-related back pain need not prevent you from living a healthy, happy, and full life in your later years. The next time you feel the pain and ache begin to worsen, try one of these helpful hints and practice self-care.
Disclaimer: This website is for informational purposes only. The information provided on this website is not intended to be a substitute for professional medical advice, diagnosis, or treatment.
We Can Help!
Here at Senior Healthcare Advisors, we specialize in maximizing Medicare benefits! We are here to guide you in understanding and enrolling in the Medicare benefits you are entitled to and qualify for. Give us a call today.
888.809.2440