Exploring the Impact: Wellness Programs Enhancing Medicare Advantage Plans
Medicare Advantage plans have gained popularity among older adults in recent years due to their additional benefits and lower out-of-pocket costs compared to traditional Medicare plans. One of the biggest benefits that Medicare Advantage plans offer is wellness programs. These programs are designed to help seniors improve their health and well-being, which can lead to better health outcomes and reduced healthcare costs.
Medicare Advantage plans and Wellness Programs, provide some advantages and can benefit patients over the short and long term.
What Are Wellness Programs in Medicare Advantage Plans?
Wellness programs are a set of activities and resources offered by Medicare Advantage plans to help their beneficiaries maintain or improve their health and well-being. These programs can include various services such as health assessments, personalized care plans, wellness coaching, nutrition and fitness programs, disease management, and medication management.
Advantages of Wellness Programs in Medicare Advantage Plans
Wellness programs can help seniors improve their physical, mental, and emotional health, leading to better health outcomes for plan users. Wellness programs can help seniors manage chronic conditions such as diabetes, heart disease, and arthritis, which can prevent associated complications and hospitalizations. By improving health outcomes, wellness programs can reduce healthcare costs for seniors and Medicare Advantage plan providers. Disease management can help reduce or eliminate hospitalizations and emergency room visits, which can save money and reduce the need for treatment and surgery.
Things like personalized care plans and coaching help seniors achieve their personal health goals more effectively; this can lead to better engagement and adherence to healthcare recommendations. Additional services accessible via wellness programs focus on prevention and health support and may include nutrition and fitness services and other services not covered by traditional Medicare plans.
Short and Long-Term Benefits of Wellness Programs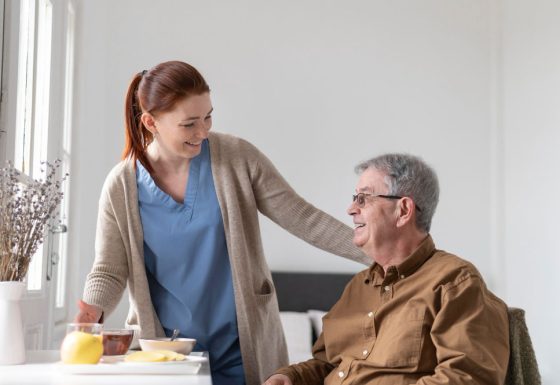 Overall, wellness programs for seniors offer both short-term benefits, such as early detection and prevention of health problems, as well as long-term benefits, including personalized care, improved nutrition and fitness, and comprehensive mental health support. By prioritizing wellness, seniors can lead healthier, happier, and more fulfilling lives.
Wellness programs can play a significant role in improving the health and well-being of seniors who are enrolled in Medicare Advantage plans. With the wide range of health services offered, seniors can self-manage many areas of their health, such as getting support for long-term illness, or easily accessing support for their own physical and mental health. It is worth checking the specifics of your Medicare plan to determine which services are offered and are available to plan participants. The benefits of wellness programs go above and beyond standard care and focus on supporting an individual's ongoing health needs to support better well-being.
What Our Clients Are Saying
"Wonderful organization. Very Honest, caring, and professional. I would definitely recommend them to family and friends."
"We have had a hard time finding insurance, as many others might have been doing recently. Finding SHA now was literal lifesaver.."
"There just aren't enough stars on this page for Danny - he went above & beyond to help us. He returned every phone call & answered every question we had."