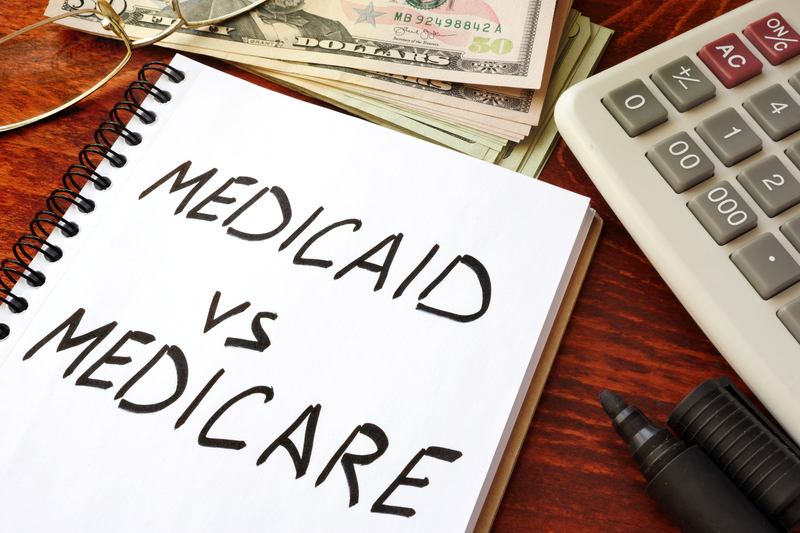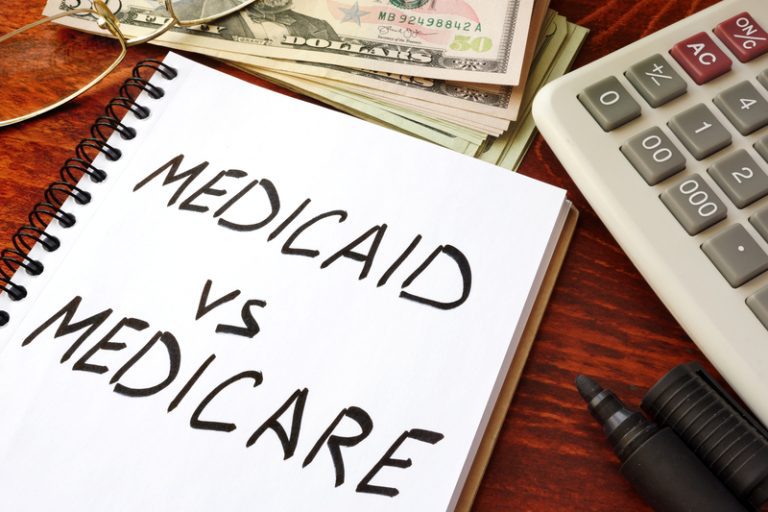 *We are not affiliated with or connected with *Medicare or any other government program or agency.
*Medicare and Medicaid: Understanding the Difference 
Cost Implications of *Medicare Without Medicaid
Without Medicaid's support, original *Medicare beneficiaries bear 20% of the costs, with *Medicare covering the remaining 80%. With Medicaid, this out-of-pocket expense can potentially drop to zero.
For those without Medicaid, there are Medicare Advantage plans designed to mitigate healthcare expenses. A common misconception about these plans is the associated copayments. However, these copayments can often be more economical than the 20% charge associated with Original *Medicare.
Deciphering the 20% Charge for 2024:
With the ever-evolving healthcare landscape, it's essential to stay updated on costs. Here's a breakdown of the 20% charge for *Medicare beneficiaries in 2024:
  ➔ Minor Expenses:
         Doctor's Visit (Assuming an average of $320 in 2024, adjusted for  inflation)  20% = $64
  ➔ Major Expenses:
        Surgery (Assuming a cost of $108,000 in 2024, adjusted for inflation) 20% = $21,600
The financial implications of these charges can be significant, especially for major medical procedures. It's crucial for beneficiaries to be aware of these costs and plan accordingly.
In this scenario, once you hit the annual maximum, the plan covers 100% of your medical expenses for the rest of the year. In contrast, with just Original Medicare (Parts A and B), there's no cap on out-of-pocket expenses, leaving beneficiaries to cover 20% of all costs, regardless of their magnitude.*Medicare and Medicaid are distinct healthcare programs, but their similar names often confuse them. While both are government initiatives, they cater to different population segments and have different eligibility criteria.
➔ *Medicare is a federal initiative aimed at providing healthcare coverage for seniors aged 65 and above and  individuals under 65 who have been disabled for over 24 months. On the other hand
  ➔ Medicaid is a state-managed program designed to offer  healthcare to low-income individuals, families, pregnant women, and those with disabilities.

*Medicare vs. Medicaid:  Key Differences
  ➔  Basis of Eligibility: *Medicare is primarily age-based, while Medicaid is income-based. However, overlaps occur since many seniors might also have low incomes, and those under 65 with disabilities might qualify for Medicaid due to  their condition. Such individuals who qualify for both programs are termed "Dual  Eligible."  LEARN MORE
  ➔ Coverage: Dual-eligible beneficiaries enjoy the perks of Medicare Part A   ( Hospital Insurance) and Part B, along with added benefits like dental and or, vision, and or hearing coverage. The extent of these benefits can vary based on the specific plans available in a given county. Moreover, private insurers offer Medicare   Advantage or Medicare Part C plans that encompass the coverage mandated by *Medicare. While these plans are widespread, some regions might have limited or no such options.
It's imperative for beneficiaries to thoroughly explore available options, ensuring alignment with their specific healthcare and financial needs. Always validate information with the most recent and localized data to ensure accurate and beneficial plan selection.
"Get Help Enrolling in a Medicare Advantage Plan from a Licensed Sales Agent"
[/vc_row]
Live With Less Stress: 8 Tips For Your Golden Years The Basics It would benefit everyone if our golden years
[/vc_row