Medicare vs Medicaid
Dual Eligible Medicare Medicaid
The terms Medicaid and Medicare often cause a lot of confusion for many people, and the similarity of the names of the programs is just the beginning. Medicaid and Medicare are two separate programs that are run by two different federal government government entities and serve two completely different purposes. These both Medicare and Medicaid programs spur confusion because of the similarity in the names of the programs and partly because many Medicare recipients receive Medicaid as well.
Medicare is a federal program that provides healthcare for older adults age 65 and older and for individuals under 65 who have been disabled for more than 24 months. In contrast, Medicaid is a state-run program that provides healthcare for low-income individuals and families, families with children, pregnant women, and individuals with disabilities.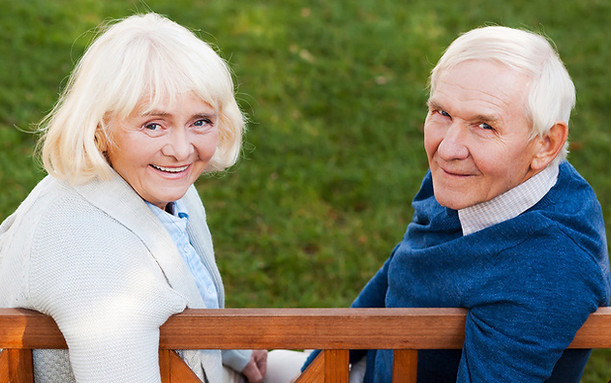 What is the difference between Medicare and Medicaid?
A clear difference between the two programs is that one is based on age and one is based on income. Those lines continuously cross because many individuals over the age of 65 are also low income and those who are under 65 with a disability may automatically qualify for Medicaid because of the disability. When you have both Medicaid and Medicare, you are considered as "Dual Eligible."
Dual eligibility allows you to get more benefits at little to no cost, depending on the level of Medicaid that you receive. Dual eligible individuals get all the benefits of Medicare Part A (Hospital Insurance) and Part B as well as significant amounts of coverage for other benefits like dental, vision, and hearing. The amount of coverage for these benefits depends on the availability of these plans in a specific county. Private insurance companies also provide Medicare Advantage or Medicare Part C plans that include the kinds of coverage that are mandated by Medicare. While many counties across the United States have these plans available, some areas have little or none.
How Much Does Medicare Cost Without Medicaid?
The cost of original Medicare, without the assistance of Medicaid, is twenty percent. Medicare pays 80% of your medically necessary medical and preventative services while you pay the remaining 20%. If you have Medicaid, depending on the level, you could pay as little as $0 for your covered medical and preventative services and medical equipment, which would bring your cost down to 0%.
Without Medicaid, you will have copayments and coinsurances for your medical services and medical supplies and equipment. How much you pay it completely up to you. Believe it or not, even if you don't have Medicaid, there are plans specifically designed to help lower your healthcare cost. These plans are called Medicare Advantage plans.
One of the most feared parts about Medicare Advantage plans is that these plans come with copayments but contrary to popular belief, these copayments actually shield plan members from having to pay the 20% cost that they must pay with just Medicare Part A and Part B (Original Medicare).
The 20% Broken Down
Twenty percent of your medical bills can be big or small. It all depends on your medical needs and health condition. Let's break it down:
Smaller Expense – $296 Doctor's Visit (2020 Avg)
20% = $59.20
This is an example of a smaller expense that may be manageable for a lot of Medicare beneficiaries although, many still would find this as a strain. Now let's take for example a bigger and also likely expense:
Bigger Expense – $100,000 Surgery
20% = $20,000
Now, this may not be so manageable now, right? Even the individuals who consider themselves as well off and self sufficient may be overwhelmed by a medical bill so high. This is the real deal. In our line of work we hear stories everyday of medical bills arriving in the mail for our clients that are $23,000 and above for their portion. In some cases, we can protect the client against these future cost, if they have a qualifying enrollment period, but we cannot erase those past bills.
Medicare Advantage plans offer prescription drug coverage and have a feature called the annual maximum out of pocket limit, which puts a limit on the amount of money you are responsible for paying for your medical services throughout the year. The feature is what makes Medicare Advantage plans a cost reducing option for Medicare beneficiaries.
Let's break it down:
Out of Pocket Maximum (Annual) – $3,400
Bigger Expense – $100,000 Surgery
Your Responsibility – $3,400
The Medicare Advantage plan pays – $96,600
In the example above, you would reach your maximum out of pocket limit for the year which means that on top of paying the rest of your bill, the plan allows has to cover you 100% for the remainder of the year.
In contrast, your Medicare cost never end with Original Medicare (just A and B), there is no maximum out of pocket and no preset copays – you simply pay 20% of any cost, big or small.