With Medicare Part B premiums rising in 2022, you may want to look for ways to save money and lower your premiums on your Medicare costs. New Medicare Advantage giveback plans do just that…give back! They give back a portion of your Part B premium.
A Medicare Part B giveback plan is a Medicare Advantage plan with a reduction in your premium benefit. These plans are sometimes called giveback plans, premium reduction plans, or Medicare buyback plans.
However, only specific Medicare Advantage plans offer the "give back" benefit, which isn't available everywhere. You will see a higher dollar amount on your Social Security Check with this benefit!
The Part B Premium Reduction Plan is the same as the Give Back Benefit in Medicare.
Part B premium reduction does just what it says. You enroll in the policy and the carrier pays either the whole or part of the premium for your outpatient coverage. In the evidence of coverage or the summary of benefits portion of your policy, a section states "Part B Premium Buy-Down ." This is where it tells you how much you get as a reduction. But, you can also call Senior Healthcare Advisors at 888-809-1463 | TTY 711, and we can tell you about the coverage.
You must enroll in Part A and Part B to get a Part B premium reduction plan. You also cannot be receiving any government assistance that already pays part of your Part B premium.
So, what are you going to spend your giveback money on? Here are some suggestions:
Smart Devices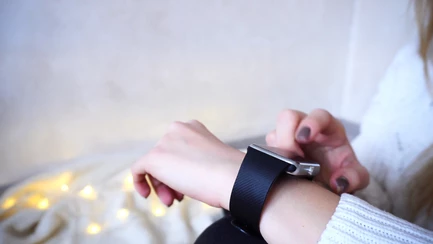 Seniors are embracing technology these days more than ever. There are so many smart devices available now that are relatively inexpensive. Most have screen magnification and talk-to-text features. You can wear high-tech items on your body that monitor everything from how many steps you take in a day to your blood pressure and pulse.
As more older adults gain access to smart devices, their opportunities to connect t
o family members and loved ones and visit social media sites where seniors are now meeting others with similar interests are growing by leaps and bounds. One study from Michigan State University revealed that seniors who used smart devices and other online technologies had far fewer symptoms of depression than those who did not use any smart devices.
A Medical Alert System
An excellent investment for your Medicare Part B giveback plan savings is a Medical Alert System. This will provide you with much more independence and can be worn as a bracelet or pendant. These devices connect users to an emergency dispatcher who will send help immediately.
As you are shopping and looking at different options, choose a system that has an app for your smartphone. This gives your caregivers remote access to information in real-time. They can check to see that you're okay without making a phone call. That way, you can involve your family members and friends as much or as little as possible.
Smart Security Devices
Smart doorbells are convenient and will make your home safer. They allow you to see, talk to, and hear someone at your door through your cell phone. This way, you don't have to hurry yourself to the door and risk the chance of falling.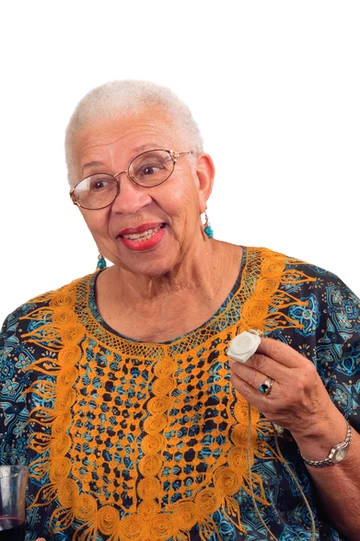 You may also want to get a smart carbon monoxide and smoke detector. They have many innovative features for senior convenience and safety. They tell you what, where, and the type of carbon monoxide or fire, and you can silence the alarm from your cell phone. You don't have to risk climbing up on a stepstool.
Pedal Exerciser
Get yourself a portable pedal exerciser! They are inexpensive and versatile. You can also put it on your table and exercise your arms. You might as well pedal while watching your favorite game show. You can put it under your desk or next to your couch. It is a great way to exercise without worrying about being a fall risk.
New Bathing Equipment
Consider buying a shower chair, handheld showerhead, and safety mats with your Medicare Part B giveback plan savings. These days, most showerheads come with massage settings to enjoy a spa-like treatment in your own home. Or, you can buy a massaging foot bath for those who are finding it harder to reach your feet. Put some Epsom salts in your warm water and soak your feet!
Arthritis Gloves
Arthritis of the hands can hold many seniors back from enjoying everyday activities. Get yourself a pair of arthritis gloves to soothe your joints without inhibiting hand mobility. They are fingerless, which makes them perfect for all-day arthritis relief.
We Can Help!
Here at Senior Healthcare Advisors, we specialize in maximizing Medicare benefits! We are here to guide you in understanding and enrolling in the Medicare benefits you are entitled to and qualify for. Give us a call today.