Accidents, health crises, and natural disasters happen. That is why Senior Healthcare Advisors wants you to be fully prepared for any emergency! We have created a list of helpful tips on what to put in your first aid kit!
First aid means taking immediate action against a medical problem. It can be as easy as putting on a band-aid or as serious as calling 911. Having a first aid kit handy allows you to act quickly. You can reduce someone else's or your own injury.
You can make two, one for your home and one for your car. A first aid kit works best when you can quickly access it.
Many of these items are available with your Medicare OTC Debit Card.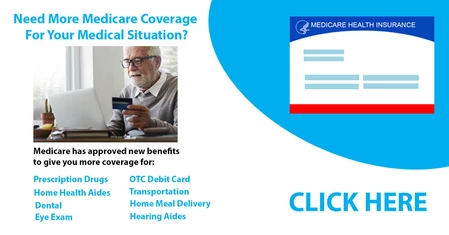 What to Include in your First Aid Kit Depends on Many Factors
The items you choose to include in your first aid kit depend on any medical conditions you may have and your mobility. Are you alone if an emergency happens, or are there people close by who can help? Will the kit be just for you, you and a spouse, or other family members? Think carefully about who you might be responsible for. Maybe a spouse or grandchildren.
Medical issues encountered by seniors in the home environment include:
Falling
Burns
Strokes and heart attacks
Insect bites
Choking
Cuts, scrapes, and scratches
Heatstroke
Hypothermia
Quickly administering first aid is essential, but always call 911 for severe conditions. Your first aid kit should have a list of your medications and medical issues written down and taped or placed inside the kit. That way, emergency first responders will know how to treat you in case you are unconscious.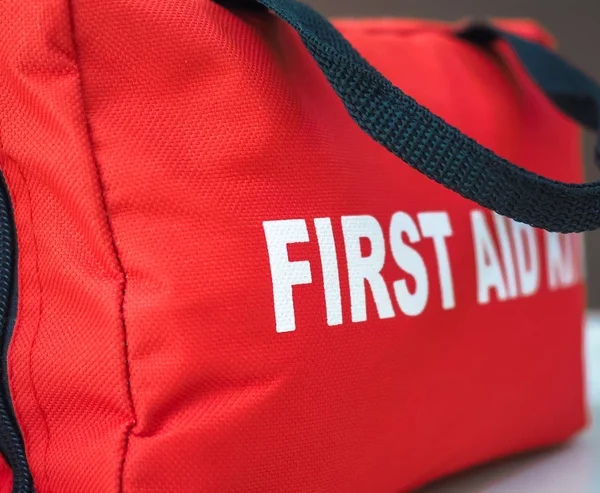 Some of the basics to include in your first aid kit include:
An assortment of bandages
Gauze and tape
Sanitizers and antiseptic wipes
Pain relievers
Medical gloves
Hydrocortisone cream
Antibiotic ointment
Scissors
Tweezers
It's a good idea to include a first aid book for reference.
Seniors Often Need Customized Supplies
As you add items to your First Aid Kit, be mindful that not all products may be right for you. For instance, you may not be able to take aspirin because you are on blood thinners. You may want to leave aspirin out of your kit, so no one gives it to you by accident.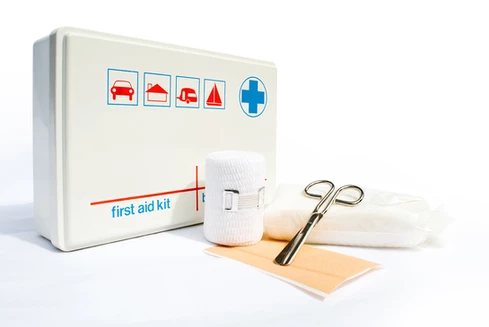 A regular band-aid can turn into a serious injury. Your skin may tear easily, so you might also need special non-stick bandages. Here are some ideas for a customized first aid kit:
Butterfly bandages: These bandages close a cut by holding the edges of your skin together. Sometimes, they can even prevent the need for stitches.
Scissors or cutting shears. You may need to cut some clothing away if you fall. It is much safer than trying to remove clothing.
Paper tape doesn't stick to your skin enough to irritate it like standard bandage tape. It is much more gentle on the skin.
Transparent dressings, non-stick dressings or gauze. Gauze can stick to an open wound, so try to stop any bleeding first.
Self-adhering bandages do not stick to your skin; they stick to themselves. They will not cause skin damage, and you will not need tape to hold them in place. They make them in wraps for arms and legs, too.
Your pharmacist or doctor may have other suggestions or specialty products specifically for your needs.
Additional Supplies are Needed for Disasters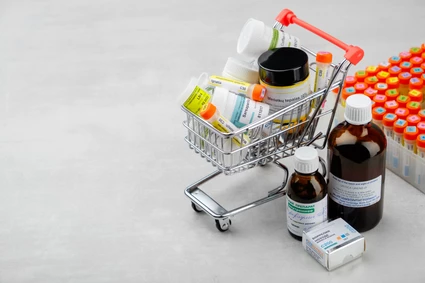 If you have to leave home, will you have everything you need in a medical emergency? A well-stocked first-aid kit is vital in planning for a disaster. On top of the basics, Senior Healthcare Advisors recommend the following items to be kept in a waterproof first-aid kit:
Your medications, including OCT medications
Solar cell phone charger
Insect repellent
Sunscreen
A list of emergency contact numbers, including your family doctor
Family members contact information
Medical history documents
Consent forms
Batteries and a flashlight
Waterproof matches
Pad and pen
Space blanket
Don't forget a pet first aid kit. Use the same items for the pet first aid kit, and add any additional supplies specific to your pet as recommended by your Veterinarian, including your Vet's phone number.