Don't Miss The Enrollment Period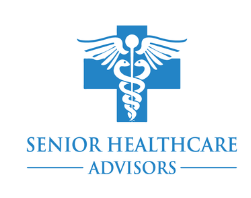 Now's Your Chance! Annual Enrollment started on October 15th.
The Annual Enrollment Period (AEP) is the time of year when you, as a beneficiary, can change your current coverage. AEP runs from October 15th to December 7th. Before AEP starts in October, the plans wait to update pending new Medicare guidelines, allowing you to check around and make sure you choose the plan that best meets your needs.
Our FREE, no obligation consultation outlines all of the different Medicare options available to you, and provides the detailed information you will need in order to make an informed Medicare decision for next year.
What you're entitled to as a Medicare beneficiary
The numerous HEALTH CARE COVERAGE OPTIONS available to you
Ways to SAVE MONEY on your health care & prescription costs
How to get MORE BENEFITS at NO ADDITIONAL COST
MUCH MORE!
Get a Better Medicare Plan
You're unique, that's why we discuss the many plan options available to you. Keeping you financially healthy is an important part of your plan, too.
REQUEST TO SPEAK WITH A BENEFITS CONSULTANT: 888.809.2440
TTY/711
Senior Healthcare Advisors will go over all of the Medicare Advantage plans that offer many more benefits than Original Medicare including dental, vision, hearing and prescription drug coverage. Let us compare your current plan to the various plans available to you with no obligation to enroll.
We know you expect a lot from your health insurance. So, we guarantee finding the best plan that puts you first. Here is a breakdown of some of the benefits you can get with your plans for 2023.
Unlimited $0 primary care
Enjoy the comfort of valuing your personal relationship of your own single doctor, as well as unlimited visits. Choose a network physician to be your go-to for things such as annual checkups, screening, medication management, shots and help managing chronic conditions.
When you see your chosen provider for primary care, your appointments are $0.00 with most plans.
Unlimited $0 virtual urgent care
Feel the peace of mind knowing you can get the care you need, when you need it. With most plans, you will have unlimited $0.00 telehealth urgent care visits with a physician who will provide online urgent primary and specialty care. Connect with a physician, receive a diagnosis and get prescriptions if needed day or night.
Prescriptions for $3 or less
Pay a $3 copay (or less) on Tier 1 generic drugs at Walgreens. Plus, get member-exclusive discounts, like 20% off Walgreens-brand health and wellness products.
In addition to these benefits, plans may also include:
Prescriptions delivered to your door
Adult routine vision coverage
$0 adult routine dental visits and care
One-year AARP membership with access to hundreds of programs, services and discounts
Find plans in your area that include these benefits by calling 888.809.2440 TTY/711
The Medicare Advantage Open Enrollment Period (MA-OEP) is another enrollment period where individuals currently enrolled in a Medicare Advantage plan (MAPD or MA) have an opportunity to change or drop Medicare Advantage plans, return to original Medicare Part A and Part B coverage, or join a stand-alone Medicare Part D prescription drug plan (PDP).
MA-OEP Provides one additional chance to change your Medicare Advantage plan enrollment outside of the Annual Enrollment Period (which ended December 7).
***During MA OEP, you can only make a single change.***
Changes You Can Make During the Medicare Open Enrollment Period (MA-OEP):
During the Medicare Advantage Open Enrollment Period, you can only make changes if you are already enrolled in a Medicare Advantage plan.
Changes you cannot make during MA-OEP
Switch from Original Medicare to a Medicare Advantage plan.
Join Medicare Part D (prescription drug) if you are in Original Medicare.
Switch from one Medicare Part D (prescription drug) plan to another if you're in Original Medicare.
***Important: You do, however, have a choice to change the manner with which you receive your Medicare coverage if you are unsatisfied with it. The coverage you decide on should consider your immediate health needs and affordability. If, for some reason, you want to change how you receive your Medicare coverage, MA-OEP lets you change the way your coverage is delivered to you.
Since the enrollment windows can be confusing and the many choices you have with Medicare, you should always speak to a licensed Medicare insurance agent. Senior Healthcare Advisors specialists will provide you with the expertise you need to understand your choices and help you with the entire enrollment process. We can inform you about the comparisons of all Medicare plans now available in your area.
Why would I use the MA-OEP to change my Medicare Advantage plan enrollment?
You may wish to use the MA-OEP to change Medicare Advantage plan coverage if you chose the wrong Medicare Advantage plan during the Annual Enrollment Period (AEP) and now want to make a change to another plan with more benefits.
You mistakenly enrolled in a Medicare Advantage plan that does not have drug coverage (MA) and you wanted to enroll in an MA with prescription drug coverage (MAPD).
You find that another Medicare Advantage plan in your area provides more affordable overall coverage – and maybe has a lower maximum out-of-pocket limit (MOOP).
A Special Needs Medicare Advantage Plan (SNP) is available in your area and provides benefits designed specifically to your health needs, financial status, chronic condition, or Long Term Care (LTC) residence.
Your healthcare providers (e.g., doctor or specialist) have moved to another healthcare network and they are out of network or no longer available through your chosen Medicare Advantage plan.
Your MA or MAPD no longer provides SilverSneakers (TM) or other fitness program coverage and you wish to change to a plan that includes this benefit.
You found another Medicare Advantage plan in your area with better supplemental benefits such as vision, hearing, dental, transportation coverage, or meal delivery.
Your Medicare Advantage (MAPD) plan no longer includes your neighborhood pharmacy within the plan's pharmacy network, or your chosen pharmacy is no longer a preferred network pharmacy and you are paying a higher cost for your formulary medications because your pharmacy is a standard network pharmacy.
Your Medicare Advantage (MAPD) plan's drug formulary no longer covers all of your medications.