National Safety Month: Ensuring Senior's Well-being and Security
Unbreakable Spirits: Seniors Rocking A Safety Life
The Importance of Wearing Helmets While Riding Bikes
It's wrong to assume anyone is too old to ride a bike or that there is a higher chance for seniors to get hurt. The most likely reason a senior would injure themselves is the same for anyone…not wearing a helmet.
31% of all registrations in the United States for biking events were by seniors aged over 55. Numerous statistics reveal how cycling for seniors is not only safe but healthy.
Benefits of Senior Bike Riding
With all of the benefits posted above in mind, it is imperative to appreciate the dangers of bicycling, especially if you fall off your bike and the injuries to the head that can happen with the fall. That is why we are strongly encouraging you always to wear a bike helmet when riding, even if there is no traffic.
"Helmets reduce the risk of head injury by 48%, traumatic brain injury by 53%, facial injury by 23%, and fatal injury by 34%", according to The American College of Surgeons.
Tips for Safe Senior Bicycle Riding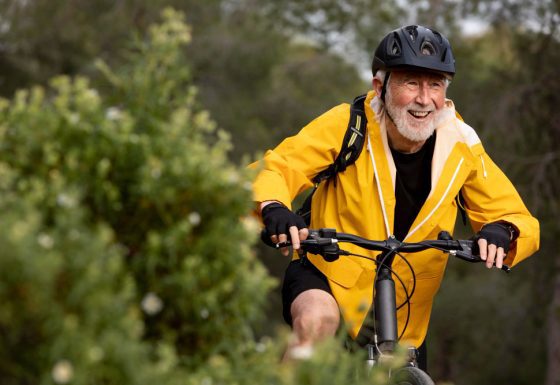 Your helmet is the most important piece of equipment for cycling you can have. NEVER ride your bike without it.
The most important piece of equipment for cycling is your helmet. Never try to ride without it. Knee and elbow pads are also important to reduce body damage in case of a fall. If you cycle in poor weather or after dark, your bike should have reflective strips and you should have a reflective jacket.
Prepare: Taking time to prepare for your ride is extremely important.
Elbow and knee pads are very important when it comes to reducing injuries.
Make sure the brakes on your bike are working correctly. Check your gears and chains too.
Invest in reflective strips and a reflective jacket.
Take a look at your route, such as how much traffic there is on the route you plan to take. If there is too much traffic, consider taking another route.
Remember, your reflexes are not what they used to be. Your reaction times may have slowed down a bit.
Ride at a speed that allows you to avoid any obstacles
Don't worry about catching or keeping up if you are riding with a younger crowd. The faster you ride the higher chance of having an accident, even if it hurts your ego. Ride at a comfortable pace.
NEVER ride your bike with earbuds in!
Learn proper hand signals. They can save your life. Before you make any turn, stop, look to your left and right, and then do it again to make sure there is no oncoming traffic.
When stopping, stop far off from the road. Cars have run over bikers who are not far enough off the road.
Ride with a companion
Riding a bike is perfectly safe for seniors, and biking has many health benefits. It will help you stay strong, keep you mentally alert, help you lose weight, and let you live longer.
There are some safety concerns for seniors who enjoy cycling, but they shouldn't deter you. As long as you follow the safety precautions mentioned in this article and you wear your helmet you will be safe!
Tips for Staying Safe at Home by Avoiding Common Hazards
Declining health and decreased mobility are unfortunate aspects of aging. Keep in mind these factors when considering how to stay safe at home and avoid common hazards:
Mobility and Accessibility
One of the most important safety precautions for older adults is the ability to access anything in your home you may need. Think through your needs for daily living; for instance, if you have limited mobility you may not be able to navigate stairs safely and may require lifts or ramps.
If you drop your phone or remote control beneath or behind your couch, can you get to it? Make sure you can reach medicine, food, or any other items on higher shelves.
Natural Disasters and Fire Safety
Natural events are catastrophic for anyone including fires and natural disasters. It is important to have all of your plans in place. If you have limited mobility and do not drive, special alarms and communication devices should be nearby.
How to Make Home a Safe Place for Seniors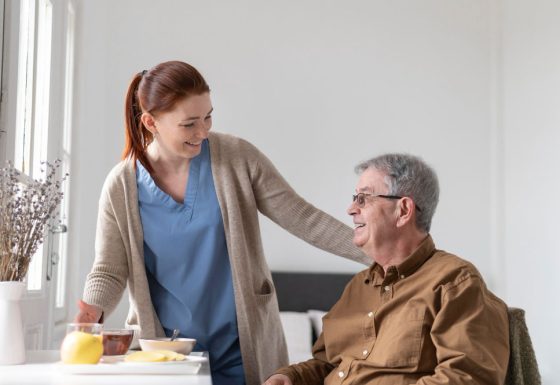 Remove Hazards: Before you add anything to your home, check around for any items that need to be stabilized or removed.
Before you start adding anything to your home, look around for items that may need to be removed or stabilized. For example, unsecured throw rugs, furniture in poor repair, extension or electric cords, and loose railings can all increase the chances of a fall.
Remove any clutter, especially on the floors and stairs: You may need to create a secure and specific area in your home if you have a pet. Consider putting non-slip wax on tile or wood floors. Throw away any regular bath mats and throw rugs and replace them with versions that have adhesive or rubber backings.
Bathroom safety is of the greatest importance. Install safety and accessibility equipment where needed. Buy non-slip strips for showers and bathtubs, and add grab bars or grips by toilets and showers for extra stability. If possible, you may want to replace your toilet with a raised seat. Make sure to add a non-slip shower chair if you need to. Make sure it has a waterproof seat. Also, use a removable handheld shower head.
Invest in a medical alert system, especially if you live alone. Having the ability to contact emergency services is a priceless addition to your safety. All you must do is wear one and push the button for an easily accessible operating system.
Install a Home Security System. You can purchase a home security system that you can install yourself. They range from a simple alarm that is monitored professionally to smart home security systems that link to your phone, lights, and thermostat.
Safety Communities and Their Role in Creating Secure Environments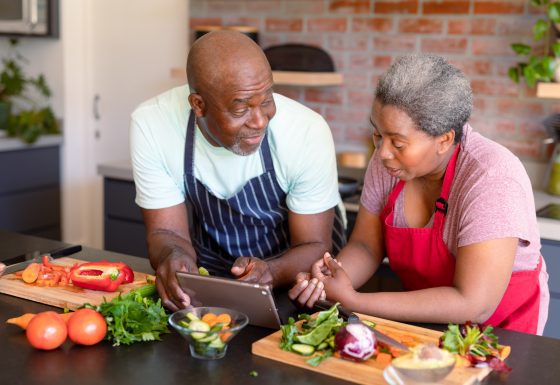 At any age, we all can have an accident and get hurt when exerting ourselves, and even "safe" neighborhoods can be "not so safe" when it comes to crime. However, seniors can have a safe home, despite the everyday risks, when they live in a senior community.
Senior communities make resident safety a priority. From a supportive staff to in-home safety features, Senior living communities protect their seniors.
Senior communities are designed with seniors in mind. Think single-floor living, wide doorways and hallways, and fewer steps to navigate to get to, from, in, and out of a home.
Senior communities have home safety features like:
For seniors with more advanced care needs, there are options for seniors with assistance bathing, dressing, and moving obstacles to prevent falls and injuries.
The Importance of Regular Check-Ups to Maintain Overall Wellbeing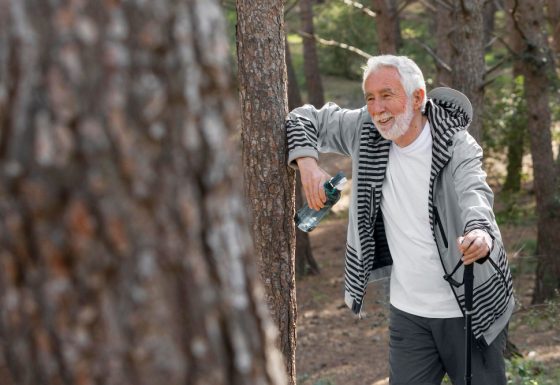 Regular check-ups for seniors can be a simple discussion about your family history and daily living. However, your physician is the one who is trained in recognizing symptoms that will determine any part of your physical health that needs more attention.
They will factor in a risk assessment for inherited conditions or diseases such as diabetes or cancer so that seniors can get the proper screenings and can catch things early. They will be able to find any problems related to your health early and refer seniors to treatments, tests, and specialists. It is this type of forward-thinking that will help to avoid unnecessary stress, complications, and health issues, as well as medical bills.
Preventative Measures to Accidents and Illnesses for Seniors
Health promotion and disease prevention are highly associated with healthy seniors. Therefore, preventive interventions to increase seniors' knowledge are important if action is to be taken to promote a healthy lifestyle. Health professionals support good decision-making and choices that lead to seniors changing their behaviors and living a healthier lifestyles.
Prioritizing Men's Health and Wellness
This year, Father's Day can be an important reminder of how valuable self-care is. Practicing self-care is an important part for men to keep in their health and wellness toolbox so that they can be better spouses, better fathers, and even better bosses. Read our article on Honoring Fathers: Their Healthcare Needs.