A joint federal-state program called Medicaid helps some people with low incomes and resources pay for medical expenses. Medicare does not often cover Medicaid benefits like personal care services or nursing facility care. Each state has its own set of regulations governing Medicaid eligibility.
All states provide a range of Medicaid programs, each with its requirements for eligibility and coverage. If you are eligible for Medicaid, it might help you pay for expenses and services that Medicare does not cover. When a person is "dual eligible" and receives Medicare-covered services, Medicare pays first (unless they also have full Medicaid coverage). Medicare and Medicaid any additional health insurance you may have been paid before Medicaid.
What is the Relationship Between Medicare and Medicaid?
You are a "dual eligible beneficiary" if both Medicaid and Medicare cover you. If you are a dual eligible beneficiary, you may enroll in Medicare first and then qualify for Medicaid, or enroll in Medicaid first and then qualify for Medicare. Medicaid assists Medicare-eligible disabled individuals and the elderly with low incomes.
Beneficiaries with dual eligibility may qualify for:
Part A of Medicare
Part B of Medicare
Parts A and B together
Complete Medicaid coverage
Medicare Savings Programs for States
Medicaid vs. Medicare benefits help with expenses that Medicare does not fully cover. Medicare advantage plans benefits are always paid first. Beneficiaries of Medicare who are also eligible for Medicaid will have their premiums and out-of-pocket costs covered or the affordable health care coverage. Medicare and Medicaid share costs for everything from long-term care to medications.
Medicare Savings Programs can help with part of the expenses if your Medicaid benefits are not fully covered. The Qualifying Individual (QI) Program, the Specified Low-Income Medicare Beneficiary (SLMB) Program, the Qualified Medicare Beneficiary (QMB) Program, and the Qualified Disabled and Working Individuals (QDWI) Program, among others Prescription medicines, eyeglasses, and hearing aids may all be covered by Medicaid. Medicaid pays up to the payment cap set by your state for any eligible medical expenses that Medicare does not cover.
Can You Have Both Medicare and Medicaid?
Depending on their age (65 or older) or level of disability, certain persons are eligible for Medicare. Additionally, they are qualified for Medicaid because they satisfy the state's eligibility requirements. Because they qualify for both Medicaid and Medicare, these persons are considered "dual eligible" of health insurance programs.
Your state decides Medicaid eligibility. Part A (hospital) and Part B are covered under Original Medicare (medical). It's crucial to be aware that your state government establishes the laws, rules, and policies governing Medicaid within the confines of federal requirements. Medicare health coverage Part A and Part B coverage, which the federal government manages, is the same for all beneficiaries across the country. Whichever you choose Medicare or Medicaid, both are beneficial.

How Do You Get Medicaid and Medicare?
Enrolling in Medicaid and Medicare is fairly straightforward, although the requirements vary from state to state. Generally, individuals must first apply for Medicaid benefits that are administered under the respective state's program. To do this, applicants must usually provide proof of their income, resources, and current medical expenses. Once an application has been approved and Medicaid benefits have been granted, applicants may apply for Medicare coverage or Medicare premiums.
Individuals should take the time to compare various plans available on the Marketplace before selecting the one that best suits their needs. Additionally, eligible beneficiaries might be able to receive cost assistance when enrolling in a plan through specific programs such as Extra Help or Medicare Savings Programs.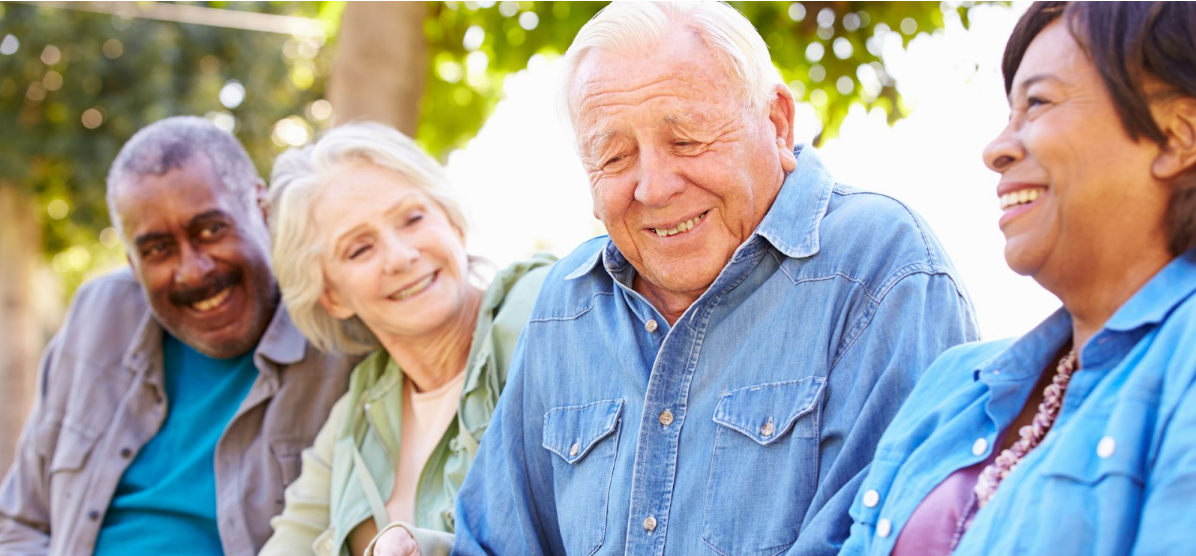 How Does Medicaid Tied To Medicare?
On July 30, 1965, President Lyndon B. Johnson signed legislation establishing programs to enhance the healthcare alternatives available to Americans. Medicaid and Medicare were both born.
Medicaid is a federal-state cooperation that serves all people in need, as opposed to Medicare, a federal program that assists Americans starting at age 65. Most states have adopted a 2014 Medicaid coverage expansion that the federal government supports.
Medicare and Medicaid are two government programs that offer specific Americans medical and other health-related services. Medicare is a social insurance program, whereas Medicaid is a social welfare or social protection program. Dual eligible medicare Medicaid offers health insurance.
What are The Types Of Medicaid For People With Medicare?
State-specific Medicaid vs. Medicare programs differ, but the three listed below are accessible to Medicare members in all states. Remember that in each of these scenarios, if you have both Medicaid and Medicare, Medicaid will pay for qualifying expenditures, and Medicare will pay for covered treatments first. You might be eligible for one of the following Medicaid programs if you meet your state's requirements for income, assets, and other factors:
Medicaid for the aged, the blind, and the disabled (ABD):
ABD beneficiaries are covered for a wide range of medical services, including doctor visits, hospital stays, and medical supplies. ABD Medicaid may also cover your Medicare cost-sharing. If you require long-term care, ABD Medicaid might be unable to cover your expenses adequately.
Programs under the Medicaid home and community-based services (HCBS) waiver:
General health insurance and coverage for specific services that will help you stay at home or in a community are provided via HCBS waiver programs (for example, in an assisted living facility). Personal care, housekeeping services, case management, adult day care, skilled nursing care, and therapy services may be covered. You must meet state-specific functional eligibility requirements to be eligible.
Medicaid for institutions:
Medicaid coverage for nursing home services, such as room and board, nursing care, personal care, and therapy services, is available to beneficiaries enrolled in Institutional Medicaid, also known as Medicaid for Residents in Nursing Homes. You must require nursing home-level care or satisfy functional eligibility requirements established by your state to be eligible.
How to Apply for Medicaid and Medicare?
Applying for Medicaid and Medicare is a two-step process. First, individuals must apply for Medicaid benefits administered under their respective state's program. Applicants will generally need to provide proof of their income, resources, and current medical expenses when applying for benefits. After this application has been approved and Medicaid benefits have been granted, applicants may apply for Medicare coverage by visiting the Social Security Administration website or contacting the local SSA office in person.
It is essential to compare various plans available on the Marketplace before selecting one that best suits an individual's needs and double-checks eligibility requirements before enrolling. Additionally, specific programs like Extra Help or Medicare Savings Programs can help eligible beneficiaries receive cost assistance when enrolling in a plan.
Who pays for Medicaid and Medicare?
Two U.S.-held trust funds are used to pay for Medicare-related expenses. The trust funds are financed by various sources, such as payroll taxes and money that Congress has authorized. In part, Medicare beneficiaries contribute to the expenditures by paying deductibles, coinsurance, and monthly premiums for medical and pharmacy coverage.
Medicaid provides services like a nursing home and personal care that Medicare typically doesn't cover. Medicaid recipients often don't pay anything for their covered medical costs, but they occasionally have to make a small co-payment for specific goods or services. Find out if you are eligible for the Medicaid program in your state and the Medicaid and Medicare differences.
Which One is Better Medicaid or Medicare?
While both Medicaid and Medicare are necessary health insurance plans for those who are low-income or disabled, some key differences can help determine which one is better for a given individual's needs. Generally speaking, Medicaid tends to have more comprehensive coverage options than Medicare and also covers individuals who would otherwise be unable to afford health care.
However, there is a tradeoff, as Medicaid does not typically cover the same medical services as Medicare. Additionally, Medicaid eligibility requirements vary from state to state, whereas Medicare eligibility requirements remain consistent across the country. Ultimately, individuals should consider their financial situation and healthcare needs when choosing between these options.
Thoughts
Beneficiaries' costs may be limited by dual eligible medicare and medicaid. State Medicaid programs will cover several cost-sharing and out-of-pocket payments for medical services for people with Medicare. Medicare pays first and pays for all reasonable costs associated with any services you receive. Medicaid will reimburse any qualified expenses that Medicare does not pay for.
We at Senior Health Advisors can help you navigate enrollment, discover available subsidies, and select the most appropriate coverage.