#7 Benefits You May Not Know About Medicare Advantage Plans
Medicare Advantage plans offer a broad range of benefits and have gained popularity among older adults due to the extra benefits and lower out-of-pocket costs compared to traditional Medicare plans. While many people are aware of the standard benefits of Medicare Advantage plans, such as prescription drug coverage and preventative care services, there are several lesser-known benefits that can greatly improve the health and wellness of plan participants.
1.
Chronic Care Management
Medicare Advantage plans often offer a number of programs designed to help with chronic care. They may provide personalized care plans or coaching for seniors with certain chronic conditions or illnesses such as diabetes or heart disease. Chronic care management programs can help seniors manage their condition and prevent complications.
In addition to routine tests and examinations, cleanings, and fillings, Medicare Advantage plans may offer a wide range of vision and dental benefits to help seniors maintain optimal oral and eye health. Here are some additional services that are commonly covered:
Vision Benefits:
Prescription eyeglasses: Medicare Advantage plans may cover a portion of the cost of eyeglasses or contact lenses, including frames and lenses.
Vision correction procedures: Some plans may provide coverage for procedures such as LASIK or other refractive surgeries.
Treatment for eye diseases: Medicare Advantage plans may cover treatments for various eye conditions, including glaucoma, cataracts, and macular degeneration.
Low vision aids: Certain plans may offer coverage for specialized devices and aids that help individuals with impaired vision, such as magnifying glasses or specialized software.
Dental Benefits:
Preventive services: Medicare Advantage plans may cover regular dental exams, cleanings, and X-rays to help prevent dental issues and maintain good oral health.
Restorative services: Coverage may extend to fillings, crowns, bridges, and dentures.
Oral surgery: Some plans may cover necessary oral surgeries, such as tooth extractions or root canals.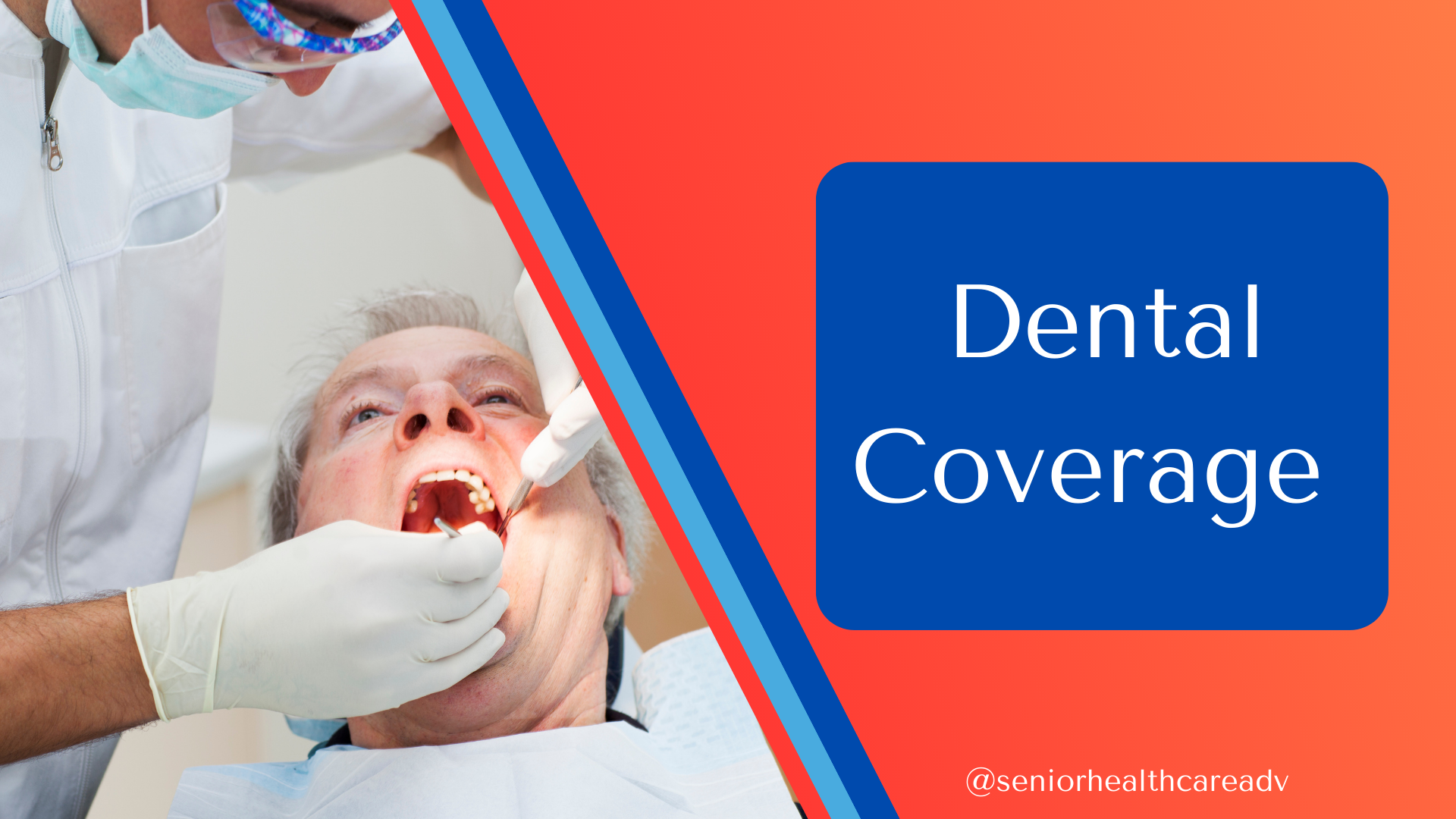 Hearing aid benefits, which can cover the cost of hearing aids and exams are offered by many Medicare plan providers. Hearing loss is a common issue among older adults, and hearing aids can greatly improve quality of life. Having access to hearing aids and exams through a Medicare Advantage plan can help seniors maintain their independence and social connections.
4. Transportation Benefits
Some Medicare Advantage plans offer transportation benefits, which can cover the cost of rides to and from medical appointments or other healthcare services. Transportation benefits can be especially helpful for seniors who have mobility issues, physical limitations, or who live in areas with limited public transportation.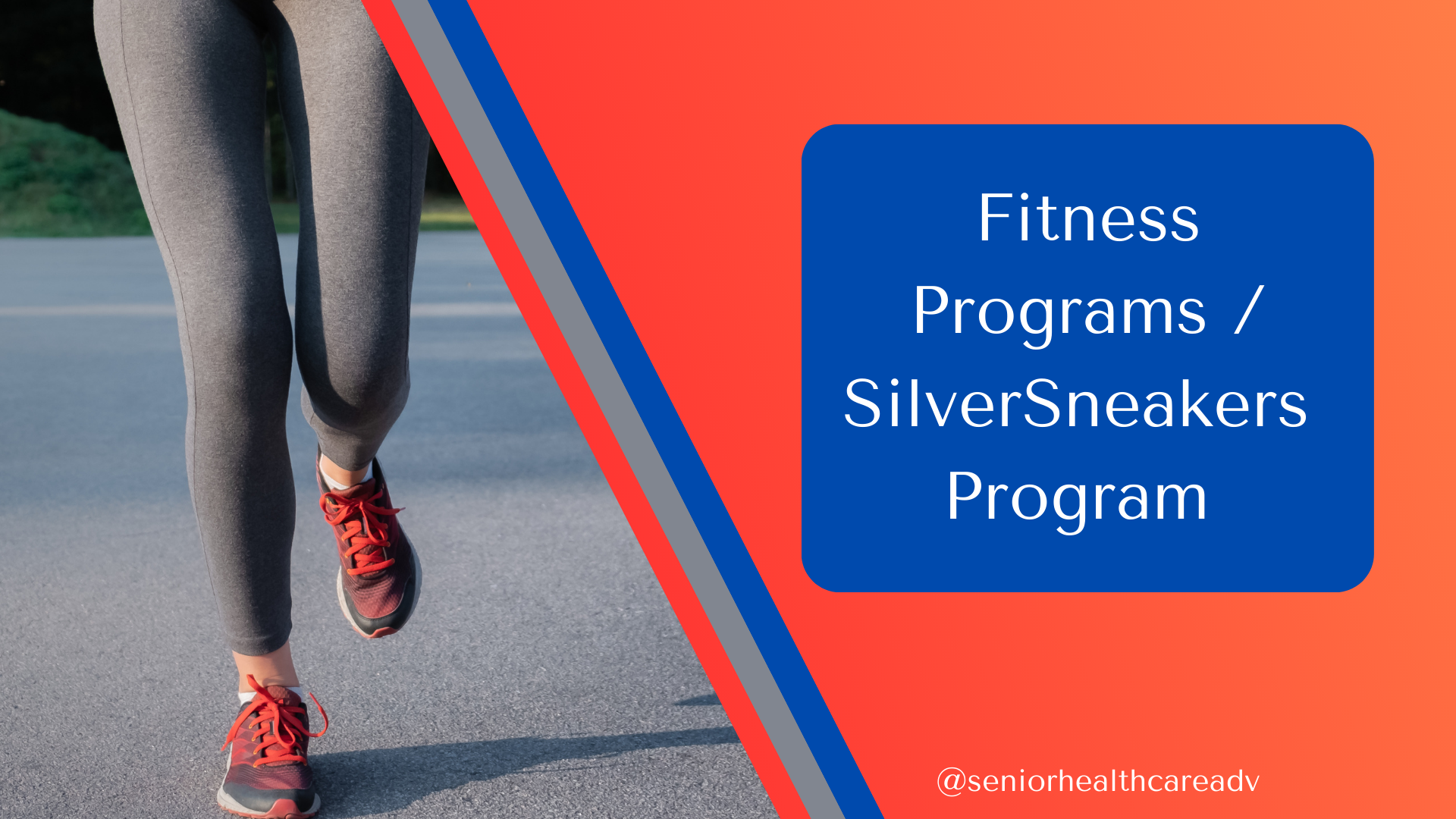 5. Fitness Programs / SilverSneakers Program 
Many Medicare Advantage plans offer fitness programs that seniors can use, which can include gym memberships, exercise classes, and health or wellness coaching. Regular exercise can improve physical strength, support positive mental health, reduce the risk of chronic conditions, and support better mobility and joint health.
The SilverSneakers program is a fitness program that is often included as a benefit in Medicare Advantage plans. The program provides gym memberships and fitness classes specifically designed for older adults. It can help seniors stay active and engaged, which can improve physical and mental health.
6. Home Health Services
Some Medicare Advantage plans can also cover home health services, which can include in-home nursing care, access to physical therapy, and occupational therapy. Home health services can be especially beneficial for seniors who have difficulty leaving their home or who require ongoing medical care.
7. Meal Delivery
Meal preparation and proper nutrition can be a challenge for some seniors and Medicare Advantage plans offer meal delivery services, to assist seniors who have difficulty preparing food or who have dietary restrictions. Having access to healthy meals can be helpful for seniors suffering from diabetes and other problems and help to maintain adequate nutrition.
Conclusion:
Remember, Medicare is designed to provide essential healthcare coverage and support for individuals with disabilities. Taking advantage of the available resources can help you or your loved ones access the necessary care and services needed to manage disabilities effectively.
Let a Senior Healthcare Advisors find you a plan that meets your needs.  
What Our Clients Are Saying
"Wonderful organization. Very Honest, caring, and professional. I would definitely recommend them to family and friends."
"We have had a hard time finding insurance, as many others might have been doing recently. Finding SHA now was literal lifesaver.."
"There just aren't enough stars on this page for Danny – he went above & beyond to help us. He returned every phone call & answered every question we had."