Medicare Advantage plans have proven repeatedly that they are the answer to many of the healthcare needs that arise with Medicare beneficiaries. This is one of the reasons why many Medicare beneficiaries are on the hunt for the best Medicare advantage plan and the top-rated Medicare advantage plans in 2021. But don't take my word for it, a quick database research will show that on average 32,600 Medicare beneficiaries search the internet for the best Medicare advantage plan daily.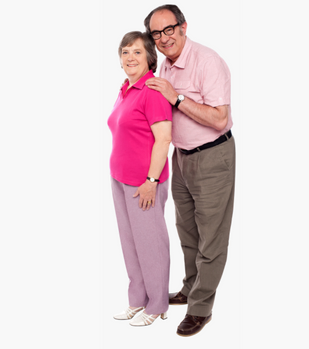 Medicare Advantage plans, or Part C, are fully loaded with all the benefits of Part A and Part B. It is mandated by law. Medicare Advantage plans must offer the same benefits that Part A and B do or else they cannot operate under Medicare.
In addition to everything that Part A and B offer, Medicare Advantage programs are wildly known for offering additional benefits like dental insurance, vision insurance, hearing insurance, prescriptions, and transportation services at no additional cost. Most Medicare Advantage plans also come with an over-the-counter spending allowance to buy over-the-counter medicines and supplies. Some plans even offer you a reduction on the premium you pay for Part B monthly.
Another important feature of Medicare Advantage plans is the MOOP – maximum out of pocket. This limits the amount of your medical cost you could be responsible for in a plan year. Why is this important? Medicare covers only 80% of the cost of your Part A and Part B benefits. This means that you are responsible for the other 20%. The problem is that the 20% has no end. It is infinite. There is no dollar limit on how much the 20% could be. For example, 20% could be $20,000 for a $100,000 hospital bill or $200,000 for a serious medical bill or series of medical bills that come with a price tag of $1,000,000.
No matter how many bills or how many services you need throughout the year, you must pay 20% each time. With the MOOP that comes with Medicare Advantage plans, you have a limit. For example, if the MOOP is $3,450, it does not matter how big your medical bill is or how often you need help. Once you already spent $3,450 for covered services, the plan covers you 100%.
So, these plans give me what Part B does and helps me pay for those benefits? Yes. So, what's the catch? There is no catch.
One of the hardest things for most people to wrap their heads around is that a plan offers so much more benefits at no cost or a reduced cost. It does not make sense for a lot of people.
Well, let's break it down…
Medicare Part A and Part B are provided through Medicare directly. By now, it is common knowledge that Medicare Advantage programs are offered through private insurance companies. These companies sign a contract with Medicare to provide all your healthcare through them.
So if your Senior Healthcare Advisors insurance agent chuckles on the phone when you ask them if Medicare Advantage is a scam, it is because Medicare Advantage plans are authorized by the federal government which proves that it is not a scam and that they are just trying to help you.
But why would these private companies take on such cost – especially in older people who are likely to use those services much more.
These companies don't give you these benefits out of the goodness of their heart; they give you these benefits so they can be the best provider.
Everyone pays a monthly premium for Medicare Part B. In 2021, that premium is $148.50 monthly. If you didn't notice that you pay this premium, it is because you have Medicaid and the State that you live in pays the premium on your behalf. Another reason you would not pay a monthly Part B premium or pay significantly less is that you have a high level of Extra Help (Low Income Subsidy), or you are enrolled in an Advantage plan that offers a Part B reduction or Part B giveback.
Whether you pay your monthly Part B premium out of your pocket or someone pays it for you, that premium is passed on from Medicare to the private insurance company to maintain your benefits and coverage.
Therefore, Medicare Advantage plans are not magic plans with free benefits. They are also not from thin air. These plans are funded by Medicare who maintains those benefits using your monthly Part B premium.