10 Frequently Asked Questions About Medicare Advantage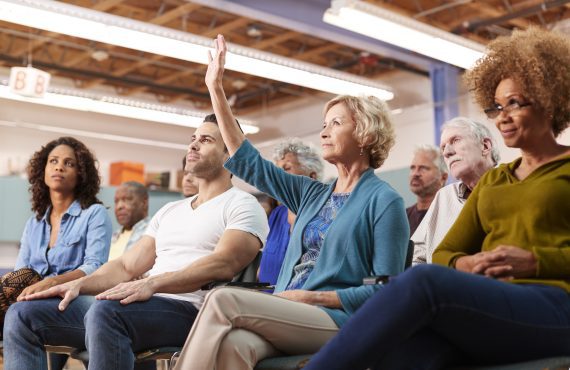 1. Will I lose my doctors if I get a Medicare Advantage Plan?
Doctors fall in and out of plan networks on a rolling basis. This means that your doctor can be in-network with your plan today, and then leave the network tomorrow. Alternatively, your doctor may not be in the network today but become an in-network provider instantly; Notwithstanding, a doctor can choose to accept Medicare assignment and accept a plan (be in-network), at their discretion.
You may keep all your doctors when they fall into the plan network. At Senior Healthcare Advisors, we conduct a thorough and compliant Medicare Advantage enrollment process, including verifying that your doctors fall into the network of the plan you love! We do this not only for quality assurance but because it is required as a part of the Medicare Advantage enrollment process.
2. Do I Get Free Meals With My Medicare Advantage Plan?
Many Medicare Advantage plans may provide a $0 copay home-delivered meal service after an inpatient hospital or skilled nursing facility stay. These home-delivered meals are freshly prepared and nutritionally balanced and are usually delivered in increments of 3 meals per day for 14 days. Some plans offer less, while some plans offer more. It all depends on the Medicare Advantage plans available where you live. Our responsibility at Senior Healthcare Advisors is to assist you in navigating the benefits that are available to you and help you find a Medicare Advantage plan that fits your needs.
3. Can I Get the Medicare Part B Giveback?
The Medicare Giveback refers to your Medicare Part B monthly premium. The more traditional way to have this monthly premium paid for you is to learn how to qualify for Medicaid or Low Income Subsidy (Extra Help). Medicaid qualifications vary by state and are determined by your income level. Your monthly Part B premium may be paid on your behalf, depending on the level of Medicaid and Extra Help you receive.
The Medicare Part B "Giveback" also refers to having a Part B premium reduction. This reduction is offered through some Medicare Advantage plans, and the availability of these plans varies by the specific area where you reside. When you speak with any of our licensed and experienced agents, you will have the option of requesting a verification of the availability of these plans in your area. In our experience here at Senior Healthcare Advisors, we have seen Part B givebacks in amounts as high as $125 every month. When you speak with us, we will prioritize verifying whether one of these select Medicare Advantage plans is offered in your area.
4. What if I have both Medicare and Medicaid?
When you have Original Medicare (Parts A and B) and full Medicaid, Medicare pays $80% of the medical services covered by Medicare and Medicaid pays the remaining 20%. If you have Original Medicare and Medicaid together, you are likely to have full coverage for your medical services. If you do, you have a unique opportunity to access additional benefits such as an over the counter spending allowance, a monthly healthy foods shopping allowance, home-delivered meals, home health care services, a standard gym membership at no cost, and other accessories like a Fitbit watch, and a personal emergency response system through a Medicare Advantage plan. These additional benefits are included in special Medicare Advantage plans called, Dual Special Needs Plan. You are considered dual-eligible when you have both Original Medicare and full Medicaid.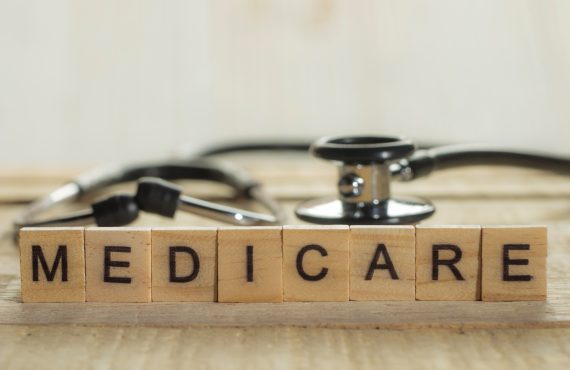 5. Will I lose my Medicaid when I get an Advantage Plan?
A Dual Special Needs Plan (DSNP) eligibility is based on having Medicaid and Medicare together. You must have Medicare Part A and Part B and full Medicaid active when you are approved for the DSNP. You must also maintain your Medicaid level and your Original Medicare while enrolled in the DSNP. Therefore, a Dual Special Needs Plan will not cause you to lose Medicaid because you must have and maintain your Medicaid level to continue to be eligible to stay in the DSNP. Suppose at any point you lose your Medicaid because of an income increase or any other reason ordained by your state Medicaid department. In that case, you will receive notification by your Dual Special Needs Plan that it will end soon. You will need to speak with us again to find other coverage when this happens.
6. Will I lose my Medicare Part A and B when I get an Advantage Plan?
No. You must have both Medicare Parts A and B effective (active) when you are approved for a Medicare Advantage plan. To keep having your Medicare advantage plan, you must continue to maintain having Medicare Parts A and B. If at any point you lose your Part A and Part B benefits, you will no longer be eligible for a Medicare Advantage plan and may be disenrolled from the program.
7. What if I lost my Medicaid?
If you lose your Medicaid before or after enrolling in a Medicare Advantage plan, it provides you with an opportunity to get other coverage. The new coverage will not afford you complete coverage from cost-sharing like you are used to when you had full Medicaid. However, many Advantage Plans will still provide you with some additional benefits without having Medicaid. Some plans will still offer Medicare Advantage benefits like hearing aids, preventive and comprehensive dental services, vision services, home-delivered meals, home health care, over-the-counter products, and even the Medicare Part B giveback. These benefits and more may still be available to you based on the area you live in.
Low-Income Subsidy or Extra Help is a program that helps low-income Medicare beneficiaries with the cost of prescription drugs. Extra Help pays any premium, deductible, or coinsurance associated with Medicare prescription drug coverage. Qualification for extra help is based on a low income.
9. What if I am retired from the military?
If you or your spouse are retired from the military and under 65, you and your family are eligible for TRICARE. Once you or your spouse reaches the age of 65, you are eligible for Medicare and Tricare for Life. If you receive TRICARE for Life, you must also enroll in Medicare Parts A and B. Once you are enrolled in Medicare Parts A and B, you are eligible to enroll in a Medicare Advantage plan to receive all the additional benefits based on where you live. When you enroll in a Medicare Advantage plan, your TRICARE for Life will coordinate benefits with your project. Medicare will pay first for Medicare-covered services, and TRICARE for Life will pay your Medicare deductible and coinsurance amounts as well as any service that TRICARE for Life covers that Medicare does not cover.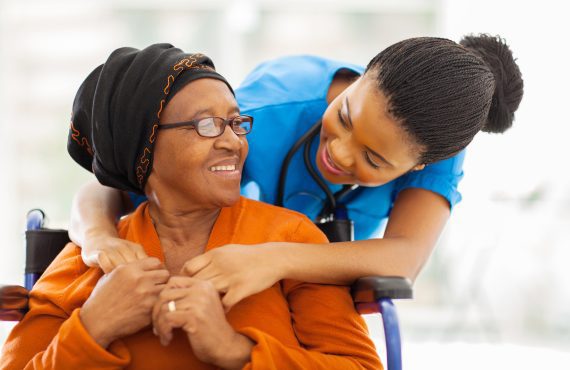 10. Can I Change My Medicare Advantage Plan?
You must have a qualifying enrollment period or a Special Enrollment Period to join or switch or drop your Medicare Advantage plan. The three main enrollment periods are as follows:
Initial Enrollment Period (IEP) – You have a 7-month window to enroll in a Medicare Advantage plan when you first become eligible for Medicare. This window is 3threemonths before your Part A and B effective date, the month of, and three months after the effective date.
Annual Enrollment Period (AEP) – This period is from October 15th to December 7th each year. It is open to all Medicare beneficiaries to get into, out of, or switch their Medicare Advantage plan.
Medicare Advantage Open Enrollment Period (MA-OEP): This period comes after AEP from January 1 – March 31st every year. It allows you one more chance to switch your plan if you are not satisfied with the benefits you get with your current Medicare Advantage plan.
Outside of these enrollment periods, there are many other enrollment periods called Special Enrollment Periods (SEP) that allow you to change your plan. The list is pretty long, but not to worry, you do not have to memorize or understand this list of enrollment opportunities. Our job at Senior Healthcare Advisors is to exercise any measures available to you to help you get the benefits you need.
***Disclaimer: This is for educational purposes only and is not intended to replace the advice of your doctor or other health care provider. We encourage you to discuss any further questions or concerns you may have with your provider.***
What Our Clients Are Saying
"Wonderful organization. Very Honest, caring, and professional. I would definitely recommend them to family and friends."
"We have had a hard time finding insurance, as many others might have been doing recently. Finding SHA now was literal lifesaver.."
"There just aren't enough stars on this page for Danny - he went above & beyond to help us. He returned every phone call & answered every question we had."